You use Encircle. You use Kahi. Now, you can use them together.
When you integrate your Encircle account with your Kahi account, you will be able to automatically confirm job location sites when a job is created in Encircle.
As well, with company branding added, you can visually identify those job sites created with this integration: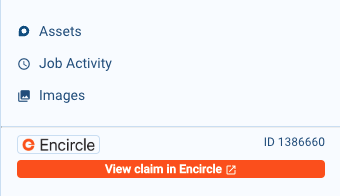 Not yet integrated? Send us your Encircle bearer token/key from your instance to support@kahi.io and we'll hook you up!
Our current integration with Encircle will show the main street address of the job location. We are actively working with Encircle to provide them with the list of equipment at the building, such that technicians will be able to use the Encircle mobile app to then further designate equipment to specific units or floors.
As part of this development, we also plan to add native ability in our own app to do this, for those customers that aren't using Encircle.