To view your billing information or make changes to your payment details:
Log into your Kahi account - https://app.kahi.io/

Click the "Settings"/gear icon in the lower-left corner to reveal menu options.

Click the "Billing" option:

Choose "Subscription" to change your payment info or to change your plan. After making changes, click "Save card", and you are good to go!

Choose "Invoice History" to view/download PDF of previous invoices.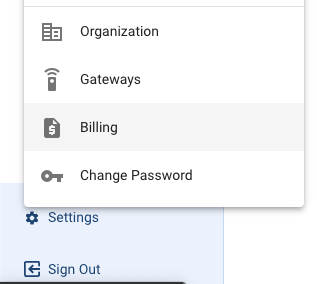 Only users listed as "Owner" and "Manager" have permission to update billing and subscription details. "Location manager" and "Technical" users do not have these permissions.
If you need an invoice for your hardware purchases, please email us @ support@kahi.io - we'll get that sent over to you!